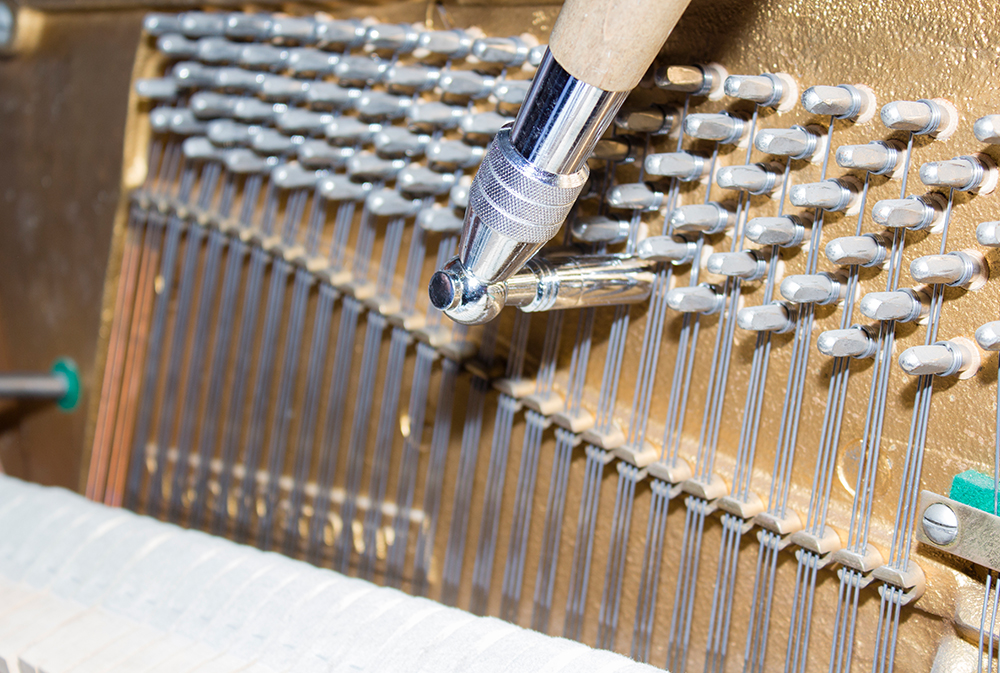 In our piano maintenance services in Arnsdorf and Dresden, we carry out minor repairs or complete restorations on pianos and grand pianos of all ages.
Our team in Pulsnitz near Dresden takes care of the surfaces of the instruments. The body as on the first day, brass parts in a new shine, keyboards bleached and re-polished – in short, you will not recognize your instrument again.
In terms of surface qualities, we can offer you everything from silk-gloss to high-gloss polyester surfaces. We attach great importance to the utmost care in handling the instruments. In order to be able to guarantee you quality in the long term, we only use products from well-known manufacturers.
The area of ​​interior technology is the responsibility of the piano builder. Here, the highest level of specialist knowledge and craftsmanship are required in order to bring the instruments, which have been badly damaged, back into top form. Of course, the quality of the materials used plays an equally important role here in order to give you the pleasure of using your instrument in the long term.
For the assessment of your instrument, please arrange a free appointment with us on site. After a detailed analysis, you will receive a written cost offer from us with the upper limit of the expected costs.